Dancing and Eating My Way Across India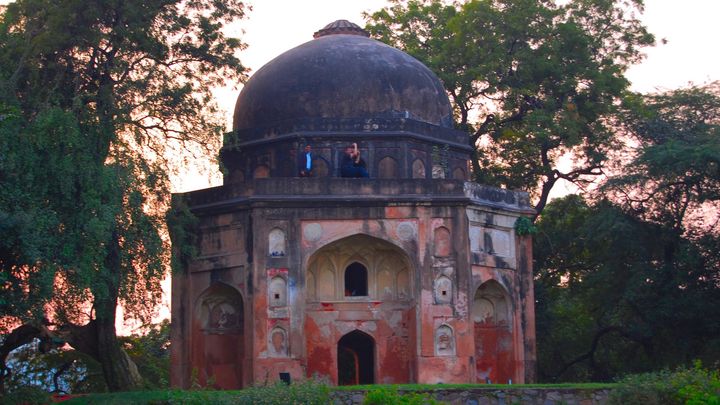 In a year full of birdie dances, this was surely the most daring. Would you dance at the edge of a balustrade-free domed Mughal tomb at twilight? I didn't think so. But I did, for I'd made five 15-foot putts in a row at the Putting Studio, and a crepuscular visit to the Lodhi Course at Dehli Golf Club provided the perfect opportunity to celebrate such an astonishing feat.
What is perhaps more remarkable is that I made those putts with a loaned putter, no warm-up, and in front of a rapt audience. I went on to play a round at the Lodhi Course yesterday, and the details can wait, but suffice it to say that I remain undefeated on the Subcontinent.
I'm here conducting a greenkeeper education program for the Indian Golf Union. One can view a selection of photos taken during this education program below.
But there is a lot more to this trip than greenkeeper education and birdie dances.
How about a Big Spicy Paneer Wrap at McDonalds? Delicious and a top candidate for a Sam Khok Award in December. How about chicken tikka and tandoori gobhi with naan and roti? Also in contention for a Sam Khok Award.
The Sam Khok Awards, of course, need little introduction. You will recall a Sam Khok Award as that prestigious distinction of being selected as one of the best dishes I've had, or best restaurant at which I have dined, during the year. Selecting the most toothsome morsels from approximately 1091 restaurant meals this year will not be easy when there are so many worthy candidates. The 2011 Sam Khok Awards will be announced in December.