A narrow bridge, and a high one
I ran a 25 km race at Deception Pass this month, and among the many memories I'll have of this three hour and 23 minute run are the two crossings of the Deception Pass Bridge. This is the bridge I reference in the title, for the Deception Pass Bridge is a narrow bridge, and a high one, higher than it appears in these photos, and appearing higher still when one is running across it while looking down at the swirling currents below. Or when trying not to look down. It's way up there. Fortunately there's a low railing to prevent one slipping off.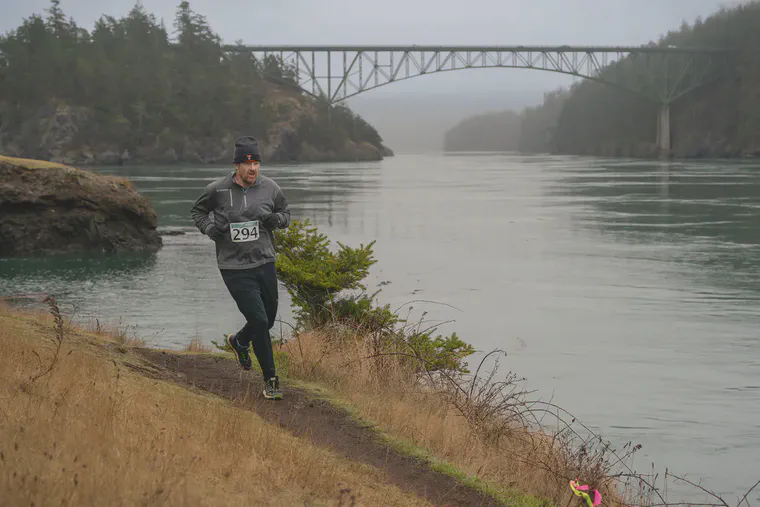 The pre-race safety briefing including cautions to not fall off the bridge, to not push any other runners off the bridge, nor to jump into busy traffic lanes to pass.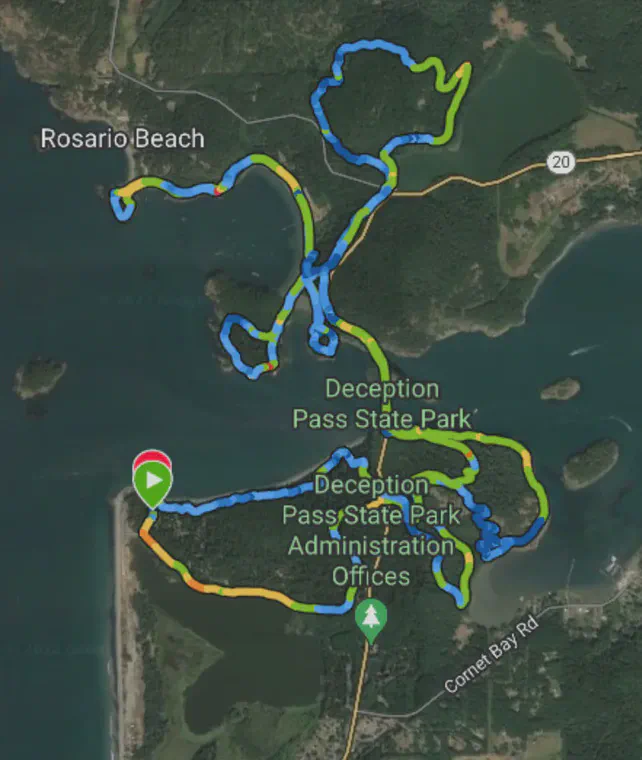 All the passing was to take place—and did take place, plenty of passing—on the narrow trails of Deception Pass State Park. It was a tortuous route, with plenty of sharp turns, and no sooner was I at sea level than I found myself up in the clouds on a hilltop again.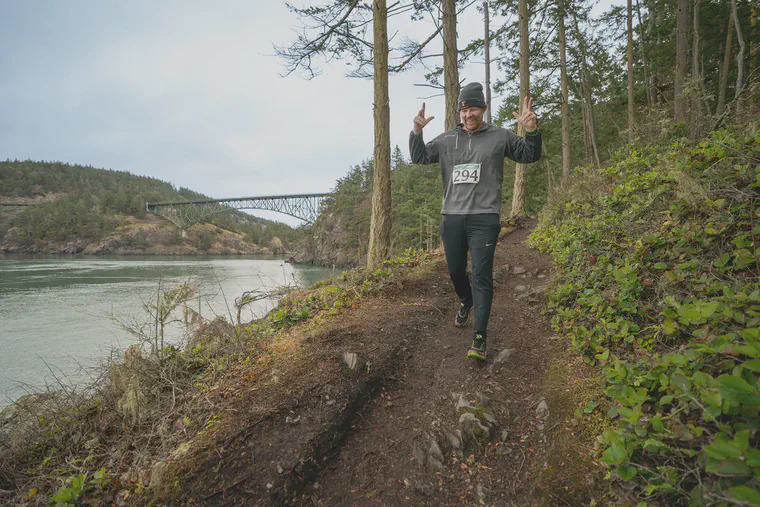 I'm happy to report that I fell only once, managed to navigate the slippery sections atop Goose Rock with some slides but without a fall, did not get lost, and happily finished 116th out of 216 runners, only 106 places and 59 minutes behind my brother.